I coach early-stage, VC-backed CEOs and executives in preparing their leadership to rapidly scale.
Early-stage companies that have received funding to rapidly grow are in a critical stage where they need to establish the foundation of their organization and culture. This foundation determines how the company will grow, scale and win.As a company transitions from having less than 10 employees to 20+, leadership's role must adapt - the leadership style effective with a small team is no longer suitable for the larger organization.That's where I come in. I partner with curious, self-reflective, and action-oriented CEOs and executives whose vision is for both their company and their leadership to intentionally scale.Typical areas focused on include:
Cultivating courage and confidence

Managing imposter syndrome

Identifying and overcoming stressors

Managing burnout

Effective communication
Creating vision, mission and values

Decision-making

Instilling trust and accountability

Building impactful, diverse teams

Purposeful 1:1s and meetings
How I Coach: A 3-Stage Model
Stage 1: Foundation Building
Before our first session, you will receive tools to help you become more aware of your current priorities, principles, and methods of operating and leading. You will also begin creating the vision of the leader you want to be in your organization.Through this self-discovery process, you will gain insights that will quickly impact the way you lead and operate. The time invested upfront in the tools will also support your progress during our 1:1 sessions, serving as a solid foundation for our work together.
Stage 2: Cultivating Insight & Visioning
We will define the type of impactful leader you want to become in your rapidly-scaling organization, and develop a plan to achieve that vision.We will bring awareness and understanding to your personality, attitudes, and behaviors, and identify areas for growth, as well as internal blocks and challenges.We will evaluate and potentially evolve the frameworks and systems supporting your leadership.
Stage 3: Forward Momentum
In each session, we will work towards a specific goal aligned with your leadership vision. We will work to overcome and/or reduce obstacles, fears and stressors.During our sessions, you will identify initiatives to pursue over the next 1-2 weeks that move you closer to your leadership vision.Stages 2 and 3 will take place over the course of 3 months, where we will meet weekly or bi-weekly for 60m.
Why I Coach
I bring a differentiated and holistic approach to coaching, drawing on my experience as an operator, retailer, executive leader, and coach.As an executive at a high-growth, VC-backed company, I led over 800 employees and experienced the demands of setting vision and strategy while being in the details, building for the future while solving problems of the present, and wanting to be an inspiring and connected leader for my teams.Even amidst the excitement of growth and expansion, it often felt lonely and overwhelming, and challenged my confidence. I began working with an executive coach, where I experienced having someone to process with, to reframe, to challenge my thinking, and to offer a different perspective. I learned what was holding me back, and made conscious choices that helped me become the courageous, confident leader that I had envisioned.I was so inspired by the transformation in working with an executive coach that I now dedicate my career to providing the partnership, tools and frameworks for early-stage executives that enable their own transformation, and to support them in leading with purpose, clarity and confidence in their rapidly-scaling organization.
Begin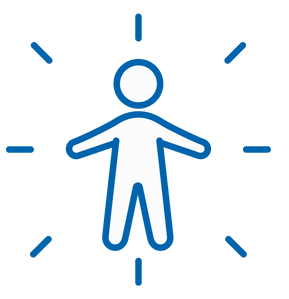 Discovery CallIf you know that now is the right time for you to begin your executive coaching journey, let's connect and discover if we would be good partners to achieve your leadership goals.
Leadership Index Assessment & DebriefIf you are not sure that you are ready for coaching, yet want insight into how to improve your leadership, this attitudinal assessment will provide you with a full picture of how you invest your energy, experience stress, and how this impacts your life and leadership.By creating awareness of how you are showing up internally and externally, you will be able to pinpoint the areas that you want to evolve and improve. We will then partner to create a plan to do so.